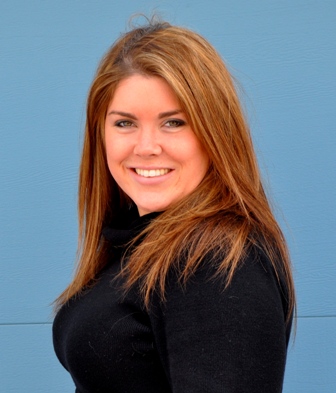 LAUREN BEECHAM, Executive Director. (e-mail)
Lauren joined womenwinning in January of 2012. As one of Minnesota's most successful political fundraisers, Lauren comes to womenwinning from her position as Minnesota Finance Director to United States Senator Al Franken. Prior to that, she raised nearly $5 million for womenwinning-endorsed candidate Tarryl Clark's congressional campaign in 2010 – placing her among the top Democratic challengers nationwide for the election cycle. Lauren began her political career working as Deputy Finance Director on Senator Franken's 2008 campaign and also worked on Mayor Chris Coleman's 2009 campaign. A Saint Paul native, Lauren attended Cretin-Derham Hall High School and graduated from the University of Saint Thomas. Lauren brings an extensive background in Minnesota politics and fundraising to this position.
MEAGAN BACHMAYER, Director of Marketing & Development (e-mail)

Meagan joined womenwinning in February 2011. She brings experience in both government and political campaigning and fundraising. Meagan comes to womenwinning from the Minnesota House DFL Caucus where she worked as the Deputy Finance Director during the 2010 campaign cycle. Prior to the campaign, she worked at the Minnesota House of Representatives during the 2009 and 2010 legislative sessions serving as the Leadership Legislative Assistant in the office of Speaker Margaret Anderson Kelliher and as the Legislative Assistant to Rep. Terry Morrow (23A), Rep. Marsha Swails (56B), Rep. Rick Hansen (39A) and Rep. Will Morgan (40A). In 2008 she worked as the field organizer for Rep. David Bly (25B) and Rep. Sandy Wollschlager (28A).
SUSY BATES, Political Director (e-mail)

Susy Bates joined womenwinning in February 2011. She launched the Political Recruitment and Training program for the organization. Since the inception of the program, womenwinninghas seen an increase in women running, and winning at all levels of office. In 2011 alone, womenwinning was undefeated in Special Elections for open seats to the Minnesota Legislature. Prior to her work at womenwinning, Bates was a Regional Field and Political Director for the Margaret Anderson Kelliher for Governor Campaign. She helped secure a major party endorsement for the first time for any woman running for Governor in Minnesota. She then transitioned as the CD 5 Regional Field Director to the DFL Coordinated Campaign following the endorsement and managed operations for Mark Dayton during the recount in Hennepin County. Prior to her work in Minnesota, she served as a Regional Organizer for Planned Parenthood in Iowa and as a Field Organizer for the Iowans for Hillary Campaign. She brings both political campaign and advocacy experience to womenwinning.
womenwinning: Minnesota Women's Campaign Fund
2324 West University Avenue
Suite 120B
St. Paul, MN 55114
(651) 251-0718
Fax (651) 641-7223
(e-mail)