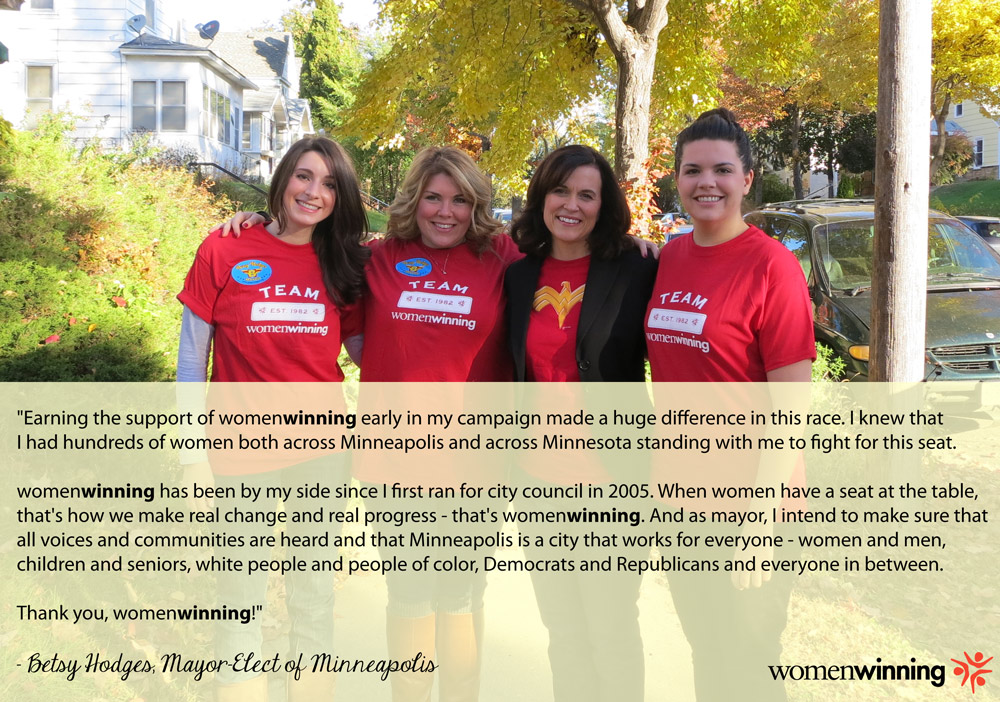 ---
Check out the coverage of our work in the Pioneer Press!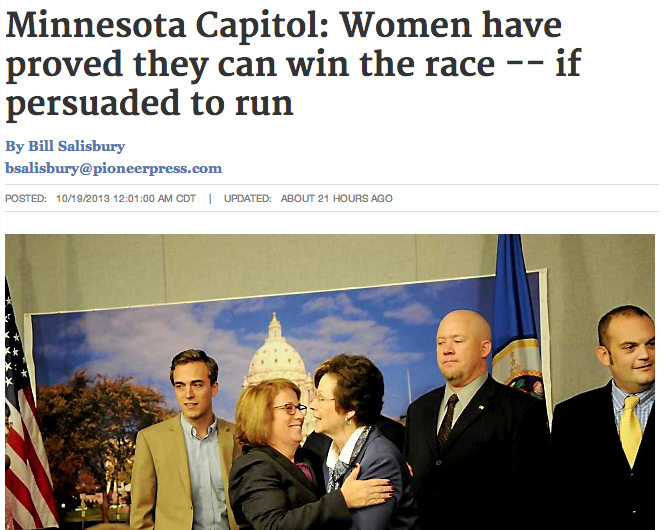 Four decades after the election that shattered the glass ceiling for women in the Minnesota Legislature, gender equality is still elusive at the state Capitol.
Women hold 34 percent of the 201 seats in the Legislature, giving Minnesota the fourth-highest share of female state lawmakers in the nation.
But as the candidate recruiting season intensifies a year before the 2014 election, more men than women step forward to run, and female candidates still face more barriers than their male counterparts.
Nonetheless, they've come a long way in a generation.
---
THE POLITICAL EVENT OF THE YEAR!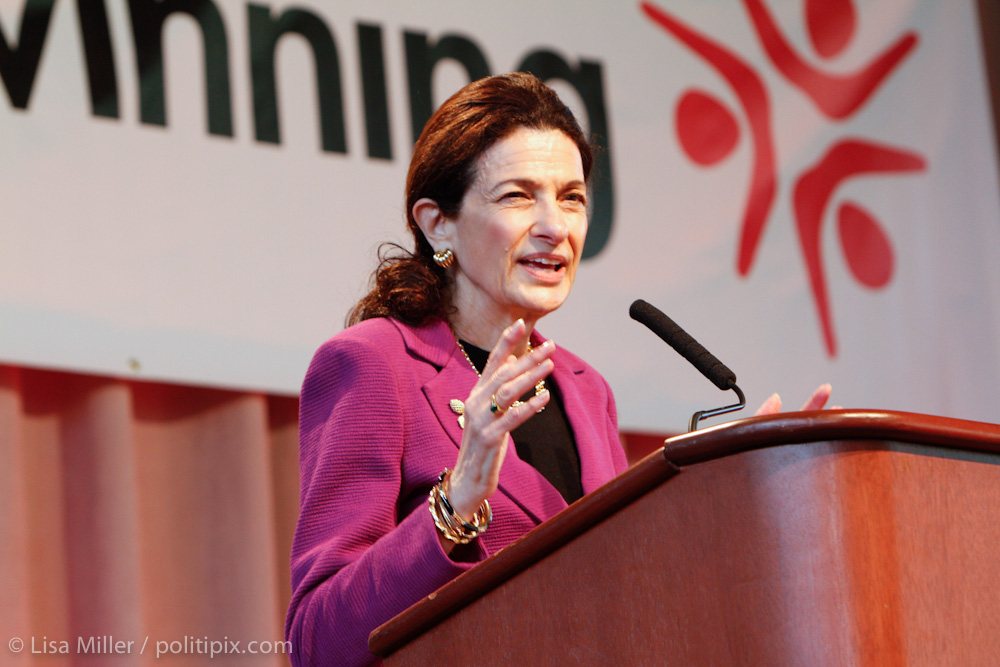 former U.S. Senator Olympia Snowe - womenwinning 31st annual luncheon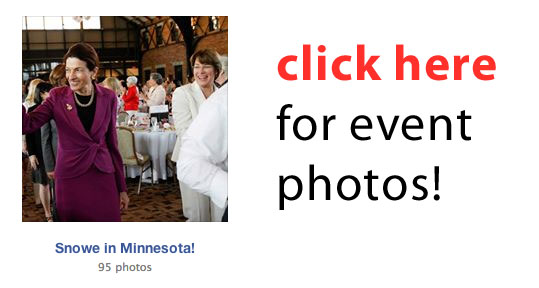 ---
2012 ELECTION RESULTS - WOMEN WIN!
Thanks to you, on Election Day, over 70 percent of our endorsed candidates won their races! Thank you for voting to support womenwinning-endorsed candidates in your community.